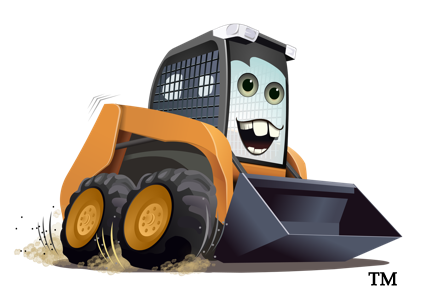 Construction  A
ttachments  Directory
When concrete pumping jobs are too small for truck mounted pumpers, this pumper attachment from Blastcrete Equipment Company can get the job done at less cost.
Attachment can be mounted on Compact Track Loaders, Compact Wheel Loaders and Skid Steer Loaders utilizing the machine auxiliary hydraulics.
Click on photo to view the Blastcrete website.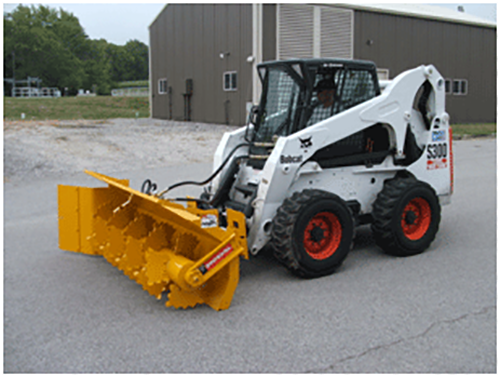 For dewatering wastewater, composting wastewater sludge & animal manure and bioremediation aeration, attachments from Brown Bear Corporation are made for all size applications.
These attachments can also be used in backfilling applications.
Click on photo to view the Brown Bear website
Where space is limited and other vegetation must be preserved, a compact harvesting attachment – a.k.a. Feller Buncher from Dougherty Forestry Mfg. can be a lower cost alternative.Attachments can be mounted on Skid Steer Loaders, Compact Track Loaders or Mini Excavators.
Click on photo to view the Dougherty Forestry Mfg. website.
When flooding situations are forecast, get prepared quickly with the Barrier Systems "Sandmaster" sand bagging system. This attachment can fill the bags, transport them, close them, and place them at 600 – 1,000 bags an hour. Attachment can be mounted on skid steer loaders, compact track loaders, compact wheel loaders, tractor loaders, tractor loader/backhoes and wheel loaders.
Click on photo to view this attachment on the Barrier Systems website.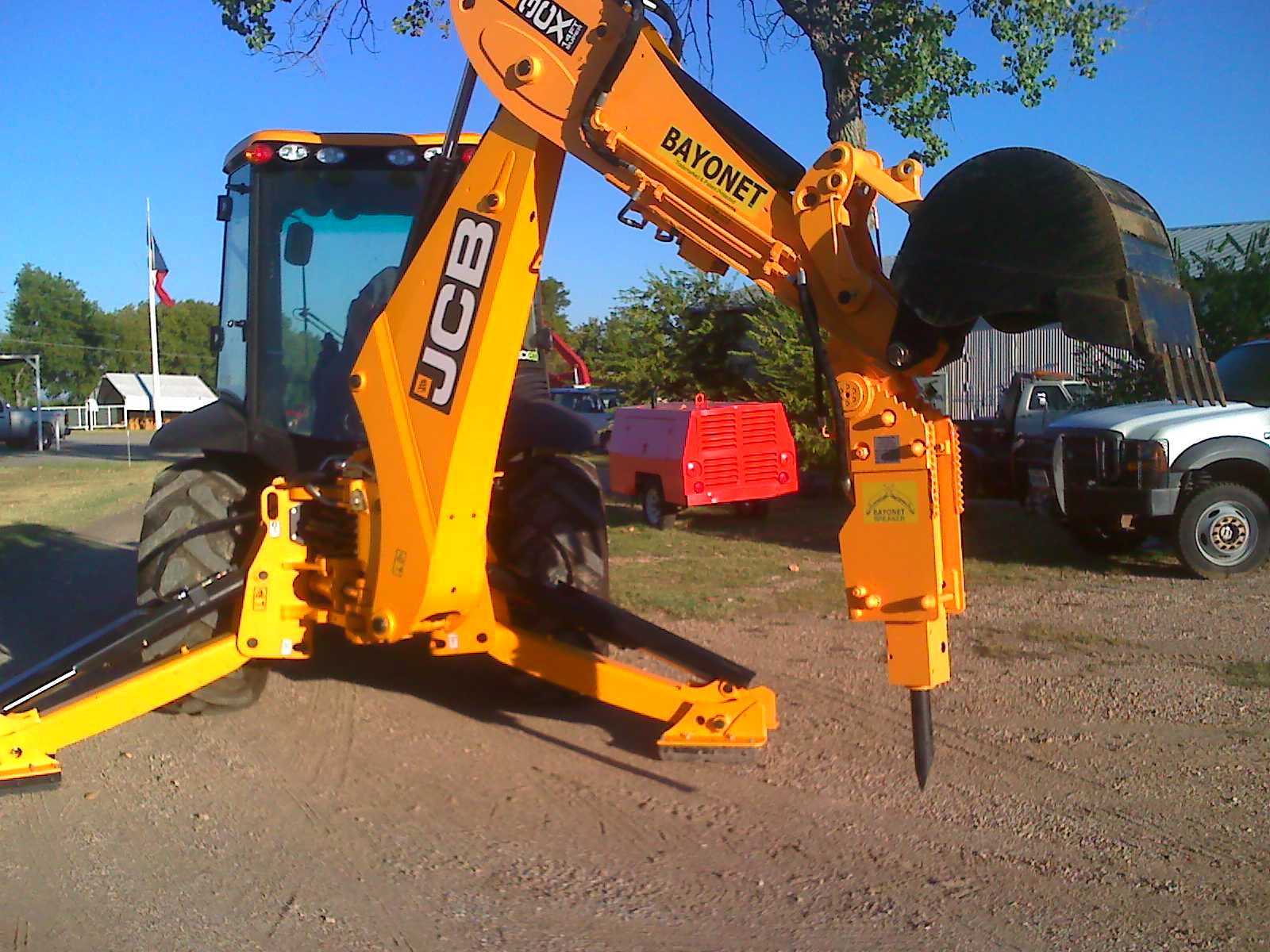 When applications require constant changing of the bucket and hydraulic hammer, maybe a "Bayonet Breaker" from Rec,Inc. would help make the project go smoother. Additionally, with the hammer tucked tightly against the stick, it can be used as a thumb.
Click on the photo to see application examples of the Bayonet Breaker.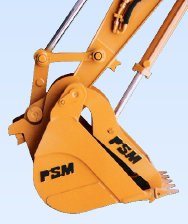 The "Clamp Bucket Combo" from PSM, LLC can do two jobs with one attachment. This attachment allows the operator to attach and remove the bucket and thumb as a single unit.
Click on photo to preview the PSM, LLC website.
The mini-excavator can now become a multi use machine with the "XBoom Coupler" from Amulet Manufacturing. This coupler allows attaching various skid style attachments. With this quick change coupler, many tasks can be done with one machine; a new type of tool carrier.
Click on the photo to preview the XBoom Coupler and Amulet website.
Now, any excavator attachment can be oriented in any position with the Oriel Rototop Rotary Quick Coupler. This coupler allows full 360 degree rotation of the attachment providing robot-like positioning of the tool. 
Click on the photo to preview the Rototop Quick Coupler and the Oriel website. 
Telescoping Loader Bucket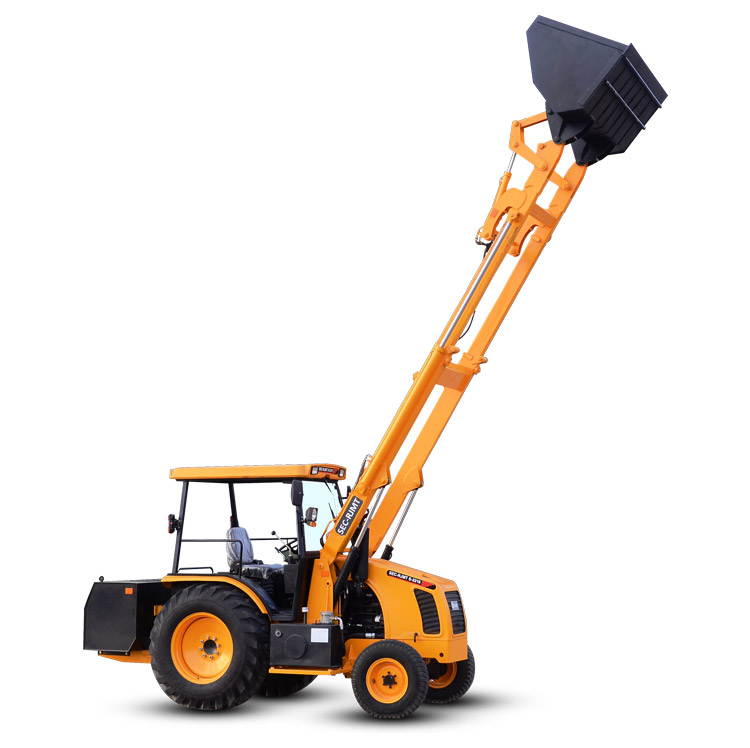 A telescoping boom allows the backhoe loader bucket to reach higher levels.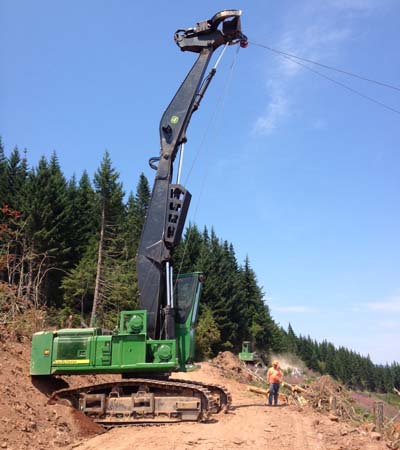 Created by James C. Rose (2018)
Contact Email: [email protected]     
Copyright © 2018-2022 Southwest Marketing Services, All Rights Reserved.